Show Your Pup Some Love
There's something for everyone at the Pavilion, including man's best friend! Bring your dog out to enjoy our dog park and socialize with like-minded pup lovers. There are areas for large and small dogs, plenty of play features for your dogs to exhaust themselves on, and water stations to keep them hydrated.
Please remember that if you're not utilizing the dog park your dog must be kept on a leash no longer than 6 feet. Please refer to our Dog Policy for dogs not in a Dog Park.
Looking For A Dog Park Closer To You?
Find a park near you by using our interactive park finder on the Greenville County Rec website.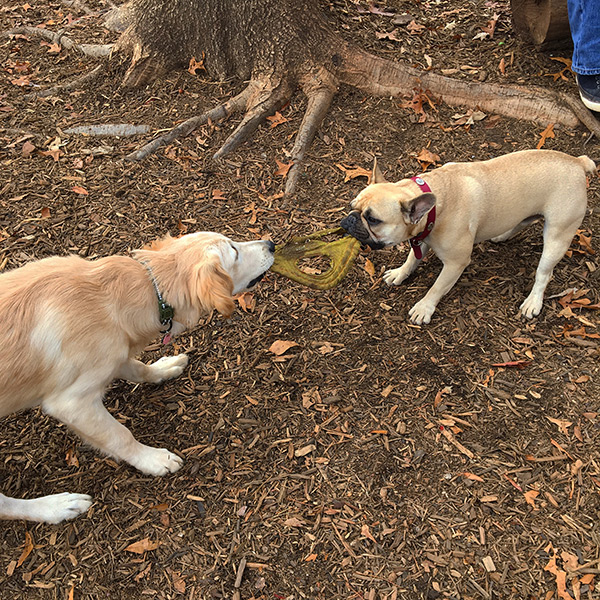 As Limitless As Your Child's Imagination
Located next to Greenville Rec's Administrative Office, this is the first all inclusive Boundless Playground in all of South Carolina! Specially designed to provide play opportunities for children with disabilities, this playground gives your child the chance to play and learn in a unique and diverse environment. All children are able to interact with one another on accessible slides, ramps, climbing structures and swings.
This playground was truly a collaborative achievement. The Greater Greenville Parks Foundation raised $250,000 to build the playground from an anonymous corporate donor, the Graham Foundation, CVS, and the Barbara Stone Foundation. Volunteers from CVS and Verizon helped build the playground. Thanks to everyone who helped make this possible!
Boundless Playground Shelter Rental
Accommodate 20 – 30 people at the Boundless Playground Shelter. Spend half the day there or rent it for the full day!
Half Day: 9:00 AM – 2:00 PM or 4:00 PM – 9:00 PM
Cost: $50.00
Full Day: 9:00 AM – 9:00 PM
Cost: $80.00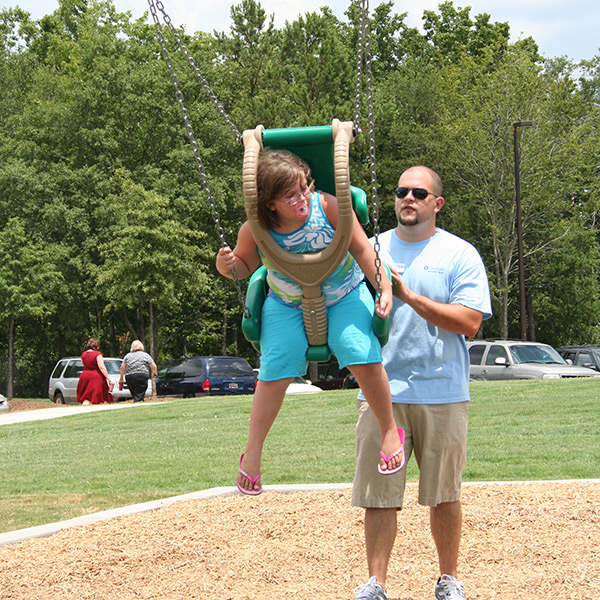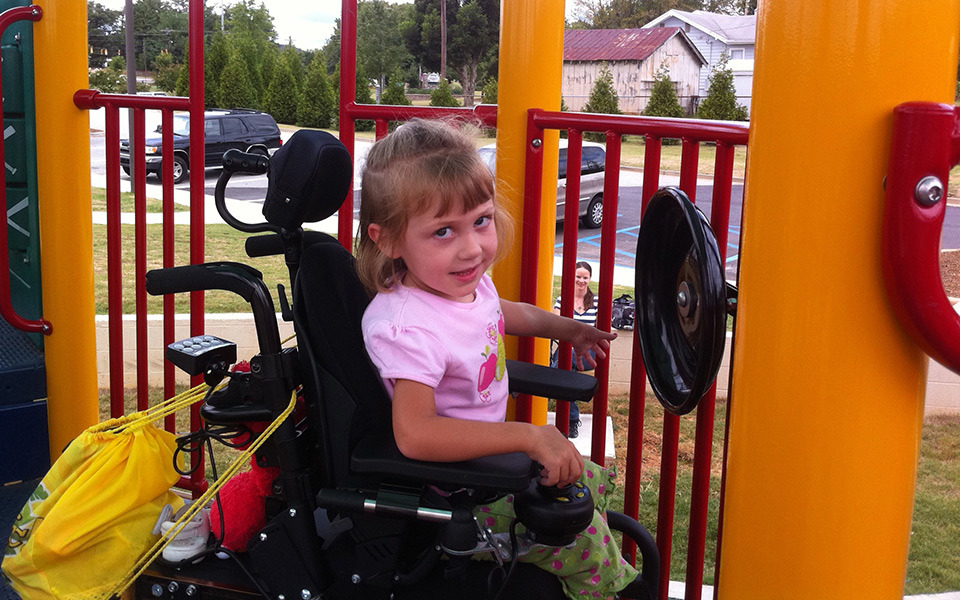 Find Your Plot in Our Community
Gardening is about much more than simply growing your own food — it's about getting outside, exercising, socializing, and teaching children (and reminding ourselves) where food comes from. It gives you a chance to connect with nature, and is a lifelong hobby that is both cathartic and productive. Getting delicious fruits and vegetables is just a nice bonus.
Unfortunately, gardening at your own home isn't always an option. You might be limited by space, sunshine or poor soil. Maybe you want to garden with other people, giving you a chance to learn from your fellow gardeners while sharing your own tips and tricks. Whatever your reason, Greenville County Rec's Community Gardens are a great place to grow your own food and sow the seeds of friendship.
What's it Like to Be a Member?
A one-year, renewable garden membership costs $50 per bed and comes with:
A garden bed made of treated lumber that measures 4 ft x 8 ft x 12 in., which is large enough to grow a variety of vegetables and herbs for year-round harvest. Beds are filled with an ideal mix of compost and topsoil
Garden beds modified to increase accessibility
Community water, hoses, and nozzles
Monthly newsletter of timely gardening information
Sustainable gardening classes (free for members)
Regular garden visits by the program coordinator
If you need accommodations in order to become a part of our community garden, please email the Program Coordinator Aerin Brownlee at abrownlee@greenvillecounty.org, or call her at 864.676.2180 ext. 133. For more information, read our complete Community Garden Guidelines.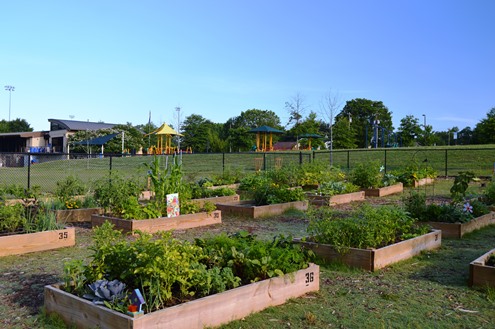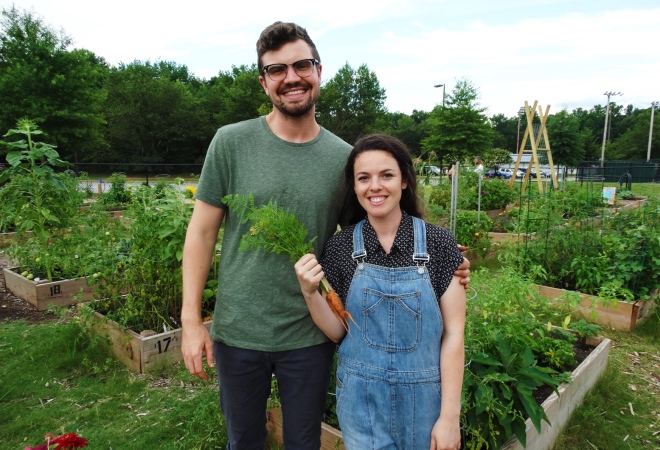 Sustainable Gardening Classes
You're invited to attend our educational gardening classes! Classes are based on the American Community Garden Association's series Environmental Education in the Community Garden, supplemented by the knowledge of local experts and resources. They cover a variety of topics, from gardening basics for the newest gardeners to organic pest control for those veteran green thumbs. Drop by one class or attend them all — just make sure you register beforehand!