Offering Much More Than Just Tennis Courts
The Pavilion hosts a variety of tennis programs for all ages and experience levels, from educational lessons to competitive tournaments. Take a lesson if you're new to the sport, rent a ball machine for practice, or reserve a court for your own private tournament.
Reserving a Tennis Court
If you want to reserve a tennis court at the Pavilion, please call 864.322.7529 ext. 207. Keep in mind the following reservation policy:
Groups requiring two or more courts must make a reservation.
Leagues and schools must make a reservation.
Reservations must be made at least 90 minutes in advance.
All Greenville Rec courts cost $6 per hour per court.
Meet Our Coaches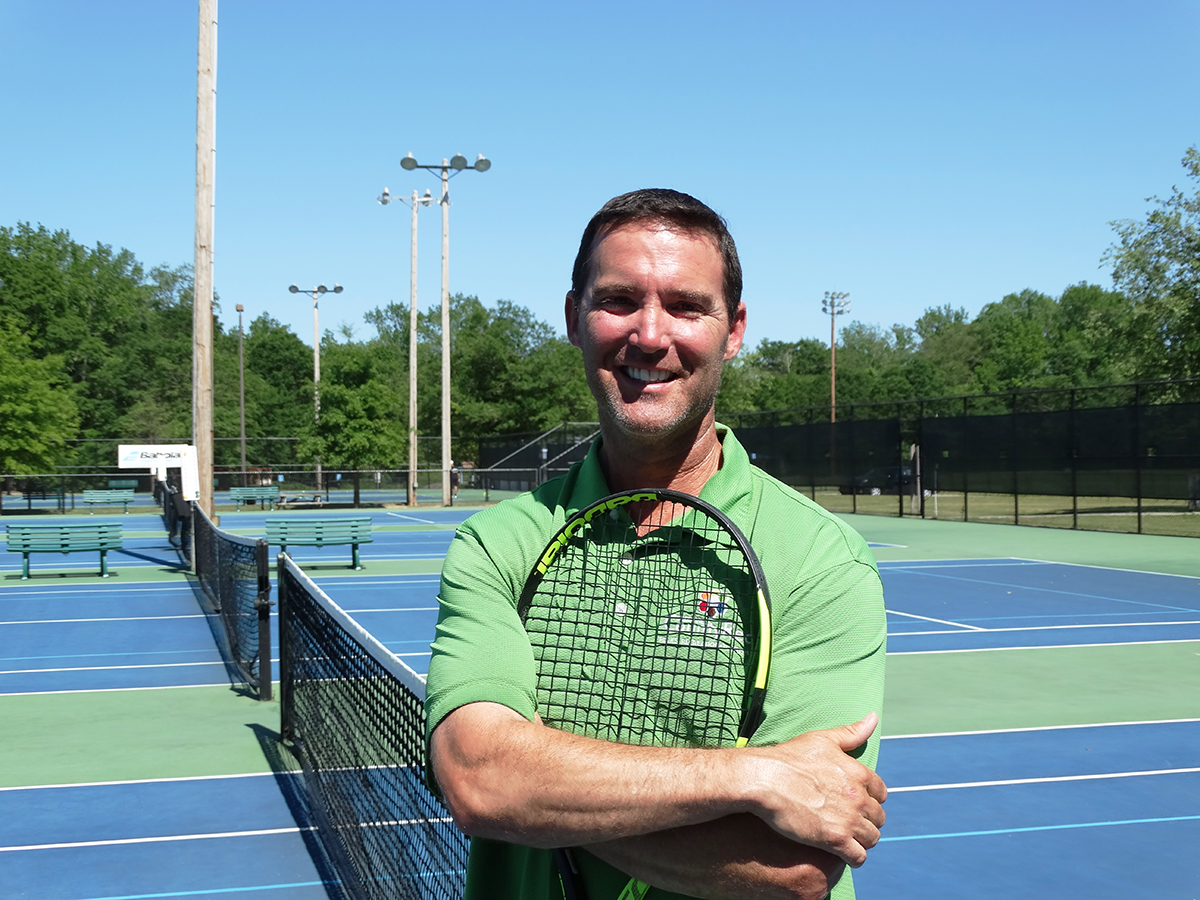 Tim Driscoll
Director of Tennis
Tim began playing tennis at the age of 10 with his father and immediately loved the game. Attending college at Virginia Intermont College on a full scholarship playing #1 Singles and Doubles, Tim was awarded the NAIA Division VII Player of the Year in his senior year and reached the semifinals of the National Doubles Collegiate Tournament.
Immediately after graduating from college with a BS in Sports Management, he started teaching tennis at Bristol Racquet and Fitness and Bristol Country Club. After moving to Greenville in 1995, Tim became the head tennis pro at the Thornblade Club.
After six years, Tim came to Greenville County Rec to build a tennis program and has developed great junior and adult curriculums. With over 25 years of experience as a full time tennis professional and USPTA Elite Pro certification, Tim feels blessed to be able to do what he does each day.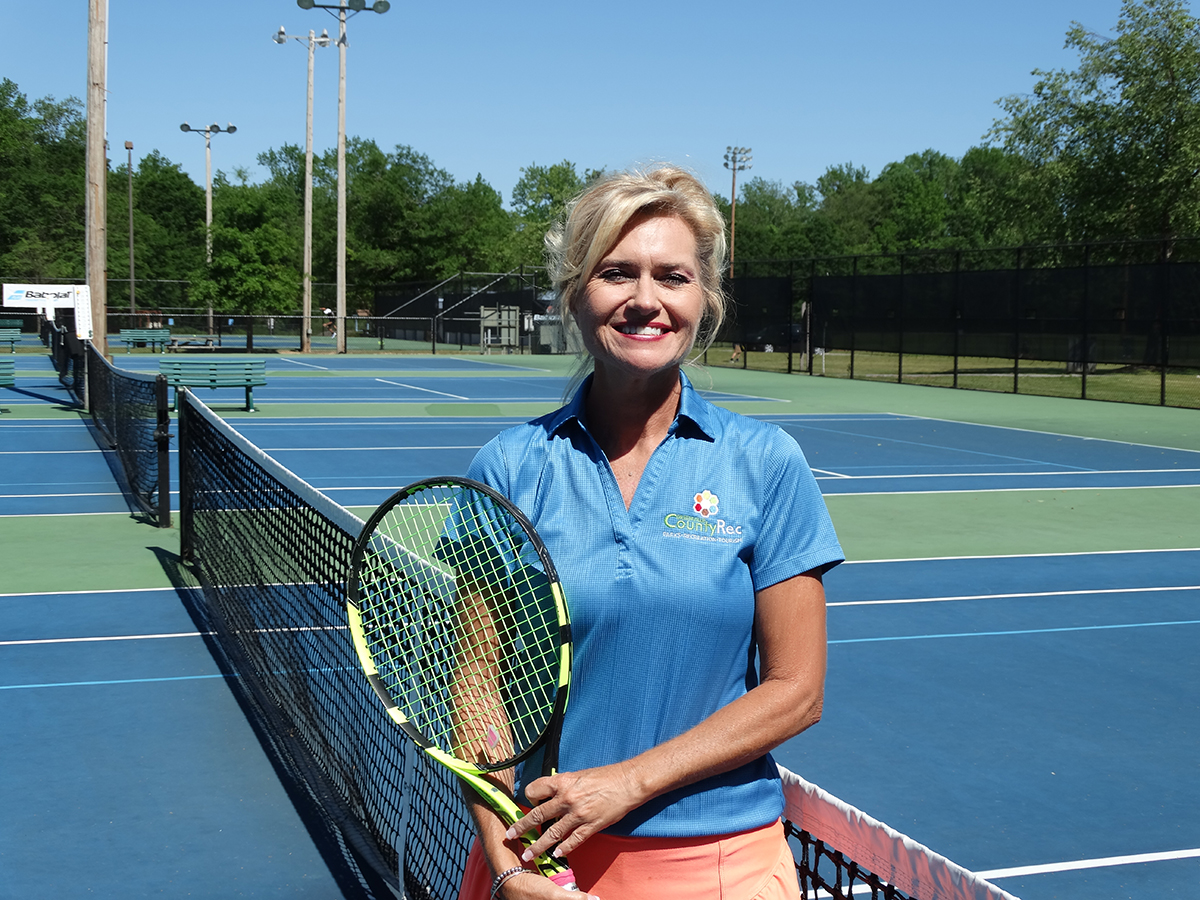 Sherry Moyers
Assistant Tennis Pro
Sherry Moyers has been named the new Assistant Tennis Pro for Greenville County Rec. Sherry is a USTA Certified 10 and Under Instructor. She played 4 years of high school tennis and has trained with Tim Driscoll at the Pavilion, along with her daughter Faith, for 9 years. She has volunteered in our tennis program for 2 years, working with kids of all ages.
Sherry plays USTA Ladies League at the 4.0 level, where she Captains and Co Captains several teams out of the Pavilion. She also Captains the Pavilion 18 Advanced Jr. Tennis team, who were undefeated and advanced to State last summer. She is currently pursuing her USPTA Certification.
Sherry's passion for tennis is known by all who know and meet her. This, combined with her love of children, makes her a perfect fit at Greenville County Rec.
Racquet Services and Ball Machine Rentals
Get your racquet strung, buy a new one, or rent a ball machine for a couple hours. The Pavilion carries Babolat racquets, bags, strings, and overgrips; Dunlop racquets, strings and grips; and a wide selection of Gamma strings and grips.
Racquet Stringing
Pavilion provides the string: $24 – $32 per racquet, depending on the type of string.
You provide the string: $18 per racquet
Buy a Racquet
Stop by the Pavilion and you'll find an extensive selection of Dunlop and Babolat junior and adult racquets at competitive rates.
Grips and Overgrips
Pavilion provides and applies new grips: $9 per grip.
Pavilion provides and applies a new overgrip: $8 for a pack of three.
Ball Machine Rentals
Get some practice and develop your strokes by renting one of our ball machines for $12 an hour. For rental times and additional information, call Tim Driscoll at 864.322.7529 ext. 207.